This Power Unit is specially designed for bus wheelchair lifting system,Hydraulic Power Unit For Car,The lifting movement of the wheelchair is realized by the solenoid valve, Hydraulic Lifter Remover,and the adjustable pressure compensating throttle valve is to keep the lifting steady.Car Lift Hydraulic Power Unit.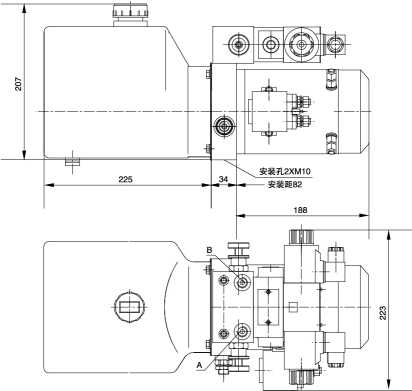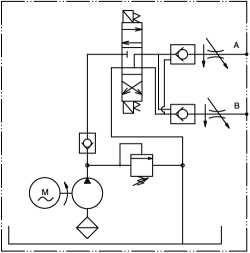 Model Specifications
Type 型号
Motor 电机

Pump Displacemen

t 泵排量(cc/r)

Tank Capacit

y 油箱容积(L)

Pressure

压力 (MPa)

Mounting

安装方式

Oil Port 油口尺寸

HPU1-105ADAEAHAFF(Y)G

DC12V 1.6KW 2500RPM
0.75
4
21

Horizontal 卧式

M14x1.5H (可定制Or Customize)

HPU1-105BDAEBHAFF(Y)G

DC24V 1.6KW 2500RPM
Special Notes
1、 For different flow rate pump, pressure and motor power, please check the ordering guidance.
2、 This motor is based on gap working system S2=2 ~ 4min(continuous working time), so it cannot run continuously.
3、 Before installation, the cylinder, oil pipe, joint and other hydraulic components must be cleaned and free from any impurities.
4、 The viscosity of hydraulic oil should be 15-68cst and should be clean and free of impurities.HM46 hydraulic oil is recommended.
5、 Check that whether there is enough oil in the oil tank immediately after the first operating of the system.
6、 The hydraulic oil should be replaced after the first 100 hours* use of the system, and change the oil every 3,000 hours after that.